Genesis Worldwide
You're Born to be driven.
The campaign concept for the G90 has been developed around one simple truth: that the main purpose of a car like this is not to drive it. But to be driven in it.
November 2018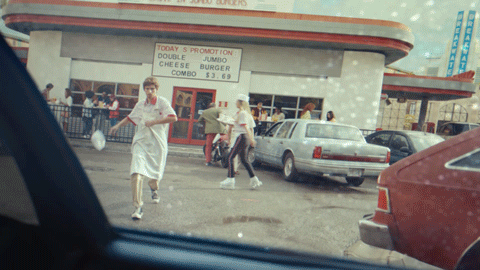 Campaign Idea: Jasmin scharrer
Creative Direction: Mattias Hess, Rico Noël
Art Direction: Nico Witwicki
Soft Skills can come
the hard way.

employ-refugees.de

500,000 refugees in Germany are seeking employment.
Since 2015, more than 1 million refugees have entered Germany. Even though these refugees had proven their skills the hard way, by escaping dangerous lands, only 4 had been employed by DAX-listed companies by 2016.
Thus breaking their previous promises and commitments to this cause.
January 2018
Writing and Concept: Jasmin Scharrer, Mattias Hess, Lars Widmann
Art Direction: Tim Kaun, Tomic Lee, Rico Noël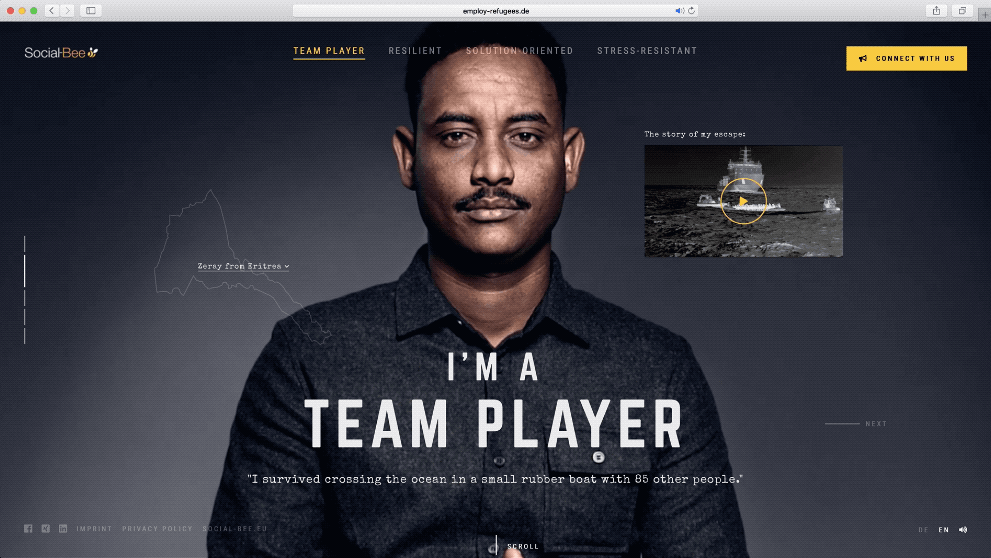 Hyundai Saudi Arabia
#What's next?




Welcome to the driver's seat

A campaign about all the milestones women in Saudia Arabia already reached over time. It also aimed to bring up excitement about what the next journey brings, now with the ability to drive.
June 2018







Campaign Concept: Jasmin Scharrer
Creative Direction: Anna Rondolino, Brendan Gallahue

Teaser:




Fill in the blanks.
Social-Bee is an organization that helps refugees to get a job faster. But in a stack of applications, it's hard to stand out. Especially with a gap in your CV caused by an escape. With "The Refugee Résumé" the escape route itself becomes part of the overall design. Real routes where integrated into individual résumés with multiple applications sent out nation-wide.
Together with the refugees, the routes are reconstructed with the help of Google Maps, GPS data from their cellphones, and their experience reports. Now Social-Bee uses them as a standard tool for daily business and every application they send out.

︎︎
Thanks to all the people who worked for this.